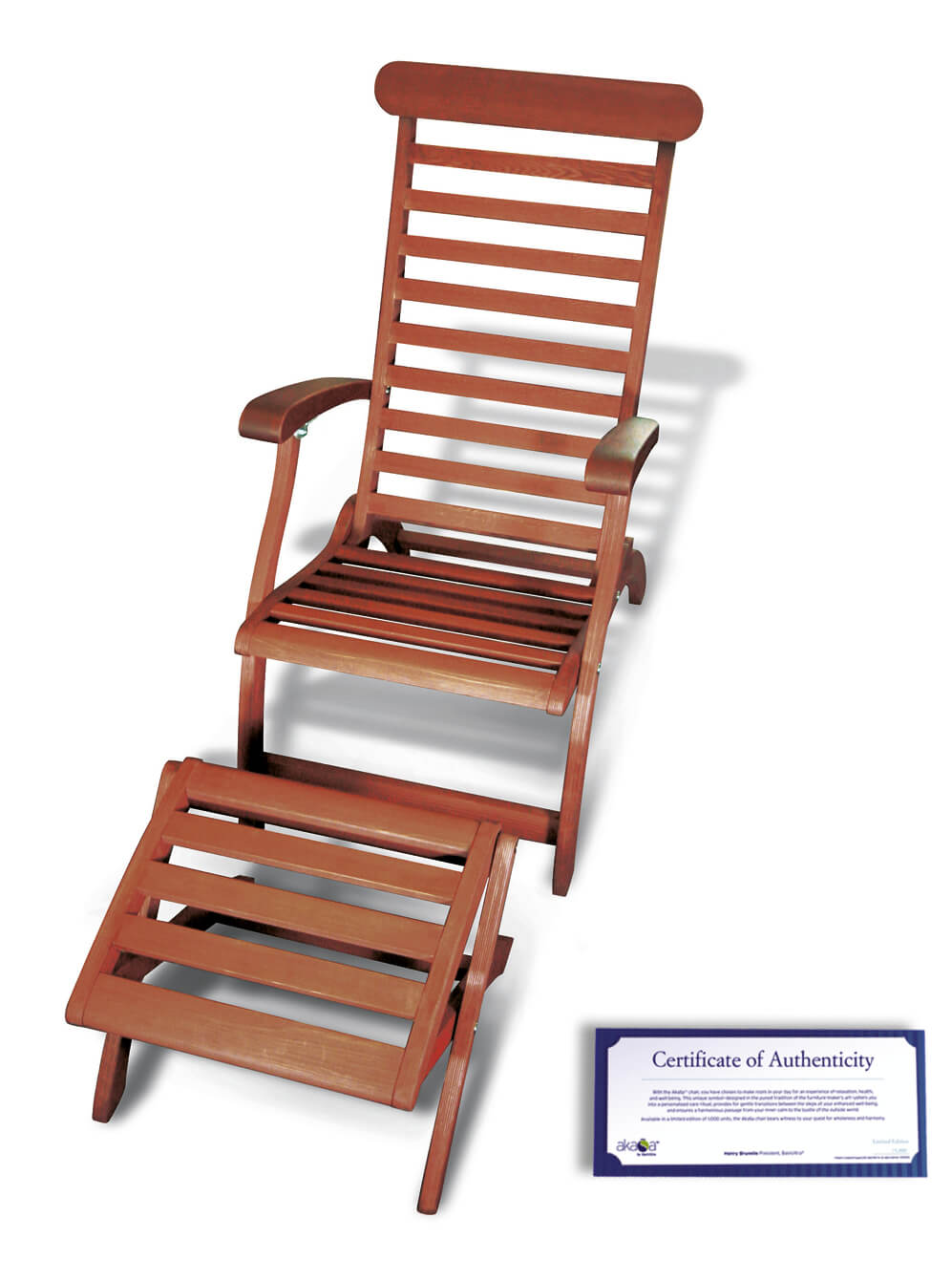 The relaxation chair and footrest are designed to enhance the benefits of your relaxation sessions. After hydro-thermo massage or a Vedana session, stretch out and elevate your feet to prolong the sense of well-being your treatment has created.
Design : The chair's ergonomic design means you can find a comfortable reclining position where your heart, legs, and spine are all aligned, for maximum relaxation.
The versatile footrest has a gently curved surface for stability and back support when used against the shower wall.
Made primarily from red cedar and finished with marine varnish, the chair and footrest are designed to withstand bathroom humidity and occasional splashes of water.
Installation : Lightweight and streamlined, the chair and footrest fit nicely into small spaces. They also fold, for easy carrying.