Designing Quality Baths: A Balancing Act! *
"In terms of bathtub design, quality is a matter of balance between esthetic and functional elements." - BainUltra®
A bathtub needs to enhance the art of living well at home. The appearance, ergonomics, and functions should work together to inspire feelings of well-being and safety.
When I look at this bath, what do I feel?
When I get into the tub, sit down, and get out again, how do I feel?
When I think about using my bath, what comes to mind? A pleasurable experience or not?
These are key questions to ask when designing a bath.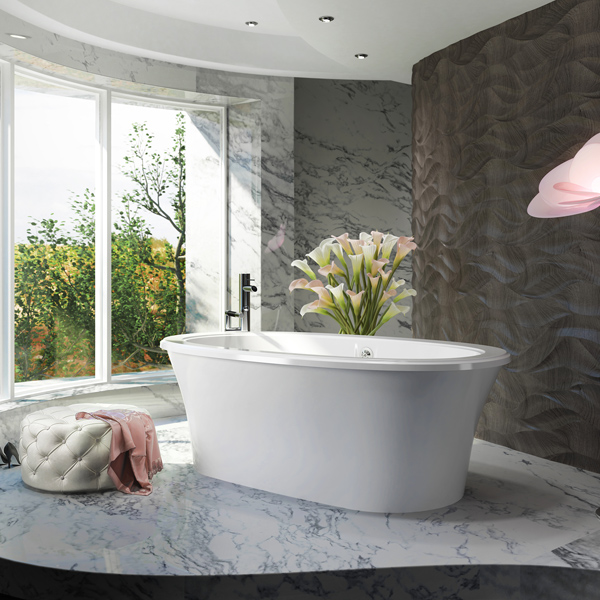 BainUltra baths offer exceptional quality designs. Therefore, they are designed according to fundamental principles: the universal function of the object, the subjective relationship of a buyer to an object, and the value given to the object according to the person's situation.
BainUltra tubs are made of 100% acrylic bathtubs of superior quality.
Thus being smooth and soft to the touch, they offer a glossy and bright luster and will preserve their shine through time.
BainUltra tubs are designed with specific features as armrests, grab bars, and elevated seats. These will change the esthetics of the bath and add quality to the experience of bathing.
Ultimately, optimal ergonomics mean the bath is the best possible shape given the client's physical and architectural requirements. Some functionalities or designs may seem desirable, but the true value of the object —the one that justifies the investment—is measured in part by the characteristics that make it useable.
* Extract from Expertise in bathtub design, the art of choosing wisely – BainUltra, 2016.