Spa bathrooms are defined by what they allow bathers to feel and experience.
The space is laid out according to what the user wants to do and experience, which means quality, beauty, and the desired types of personal care are key.
Spa rooms are meant to make you feel good when you contemplate them and increase your physical well being when you use them.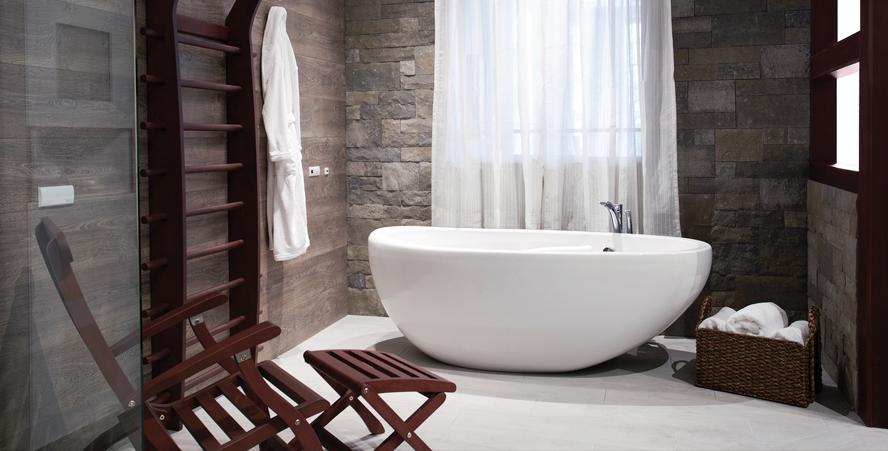 To learn more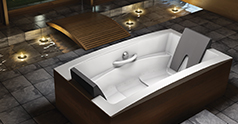 Design gallery
In such spaces, the bathtub is a beautiful, sacred, and sophisticated object with integrated therapeutic systems. It is mostly dedicated to body care and is used to relax, stimulate, and improve overall health.
The esthetic value of the object and space and the quality of care the bathtub provides are central factors in the purchase decision.
Giving yourself a spa room is an act of self-love that brings added value to your life and home.