The Bain de VilleTM is most at home high above the hustle, noise and busy city streets below.
Designed for the urban environment, Bain de Ville immediately brings a touch of modern refinement to any alcove bathroom space. Strong lines, integrated skirt, a wider deck and subtle but purposeful accents make a bold statement.
Sophisticated, sleek and made with purpose, Bain de Ville embodies the character of the urban bather.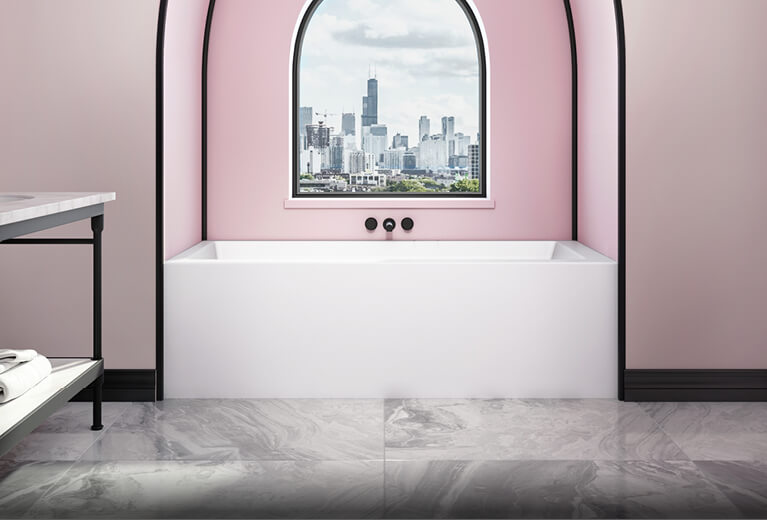 A range of therapies are available to promote relaxation, health and well-being.
With Hydro-thermo massage being at the forefront of our therapies, you can also add optional therapies as Chromatherapy, Thermotherapy and Aromatherapy to enhance your bathing experience.