NOKORI's sleek and delicate lines inspire peace and calm – offering an authentic invitation to unwind.
This new collection offers freestanding cubic and oval baths that are pure and understated for one or two bathers. Versatile, the cubic shape baths can be easily installed against one, two or even three walls, for a stunningly optimal use of space. With their clean, pared-down geometry, these baths blend in seamlessly with a variety of architectural styles, making Nokori the perfect emblem of Universal Design.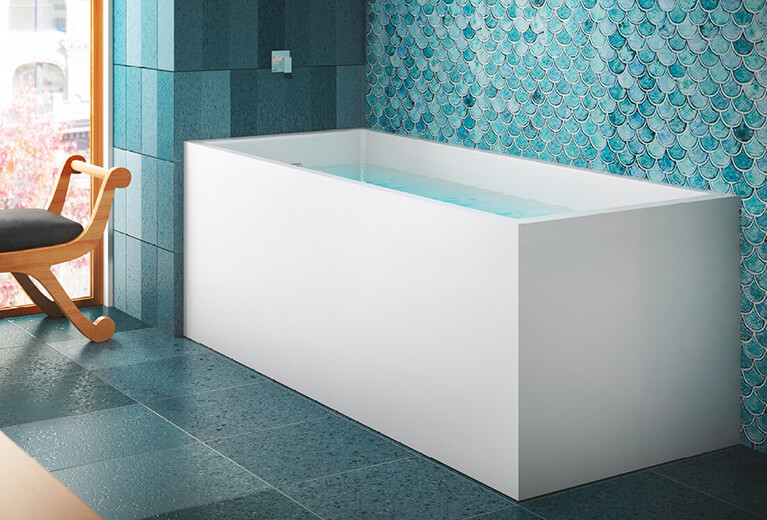 A range of therapies are available to promote relaxation, health and well-being.
With Hydro-thermo massage being at the forefront of our therapies, you can also add optional therapies as Chromatherapy and Thermotherapy to enhance your bathing experience.