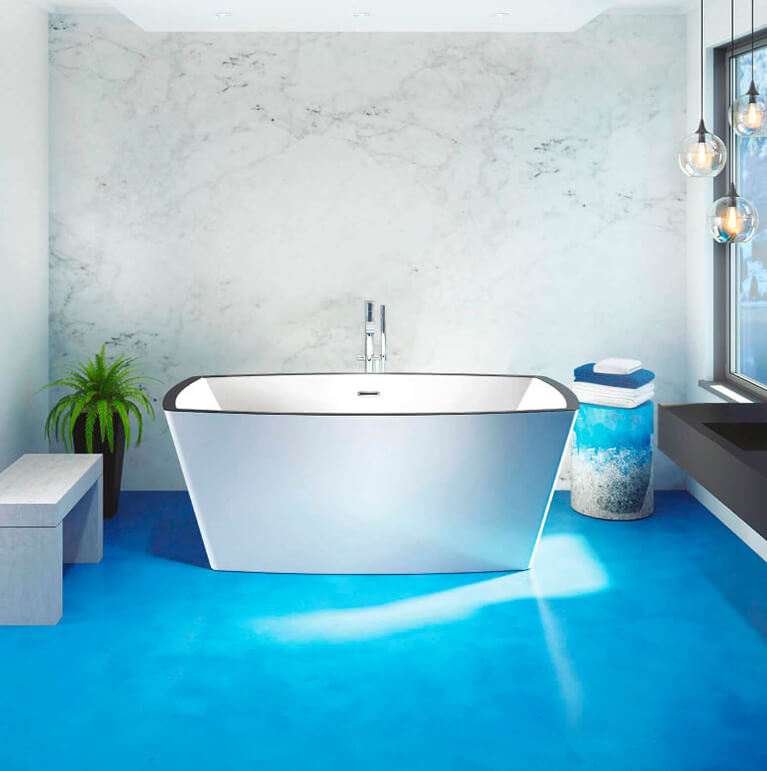 Charism has broken the mold, transcending conventional approaches to therapeutic baths.
These utterly original styles feature a distinctive touch of color that defines and separates the interior from the exterior of the tub. This rich swath of understated color contrasts with the shell of the bath, imparting a modern, artful appeal.
The inner shell is sleek, free of grab bars or armrests, so the user can seek out naturally comfortable bathing positions. The outer shell, devoid of any accessories, gives these works of art a sculptural feel.
The baths of this collection are ideal for smaller spaces, but also provide plentiful comfort – enough to accommodate two bathers.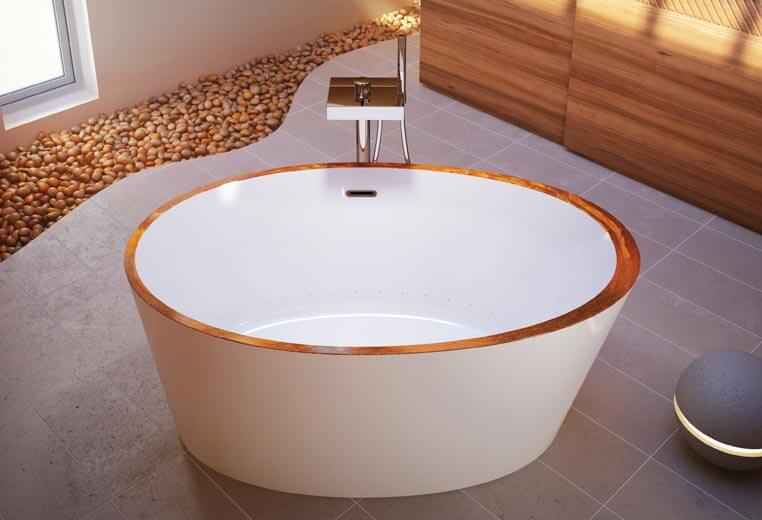 A range of therapies are available to promote relaxation, health and well-being.
With Hydro-thermo massage being at the forefront of our therapies, you can also add optional therapies as Chromatherapy and Thermotherapy to enhance your bathing experience.
Striking elegance
Charism bath deck contours are hand made and available in white as well as in three rich, eye-catching optional colors: Black, Crystal Rock and Copper. Crystal Rock and Copper patterns vary throughout the deck making each bath one of a kind.

Black

Crystal Rock

White

Copper