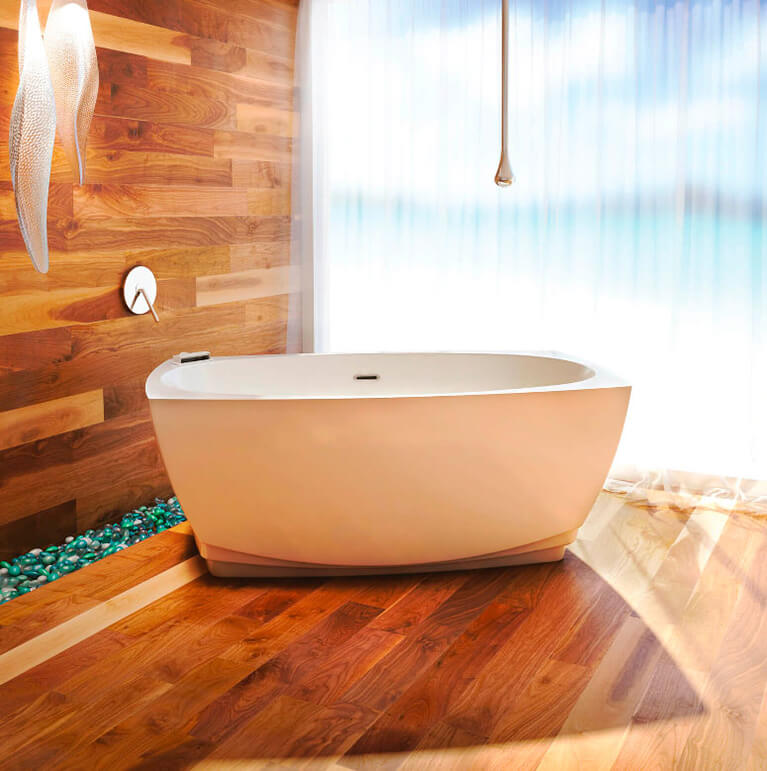 © Esthesia 6436 (Freestanding)
BainUltra invites you to discover our newest expression of beauty in the world of therapeutic baths.
Neoclassically inspired Esthesia baths boast clean, purely geometric designs. Their elegant, luxurious pedigree means they're right at home in almost any cultural and architectural setting.
With their pure oval inner shell, Esthesia baths can accommodate two people in total comfort. With its gentle, progressive curves, the freestanding Esthesia bath appears to have blossomed from its base.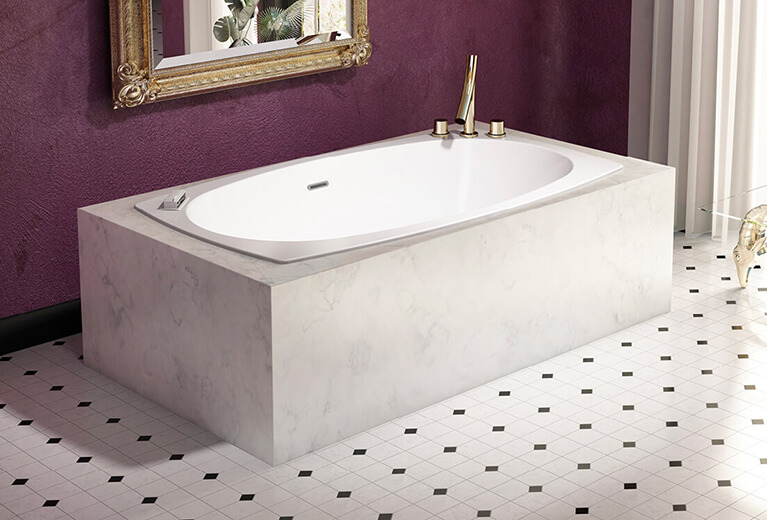 © Esthesia 6638 (Drop-in) Slim deck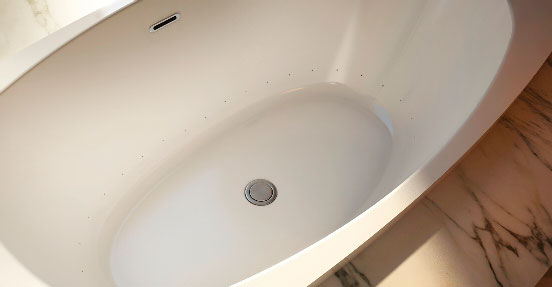 The inner shell is free of grab bars or armrests, preserving the clean lines that are the hallmark of the Esthesia Collection. The deck design is not only original, it's also spacious and practical.
A range of therapies are available to promote relaxation, health and well-being.
With Hydro-thermo massage being at the forefront of our therapies, you can also add optional therapies as Chromatherapy, Thermotherapy and Aromatherapy to enhance your bathing experience.