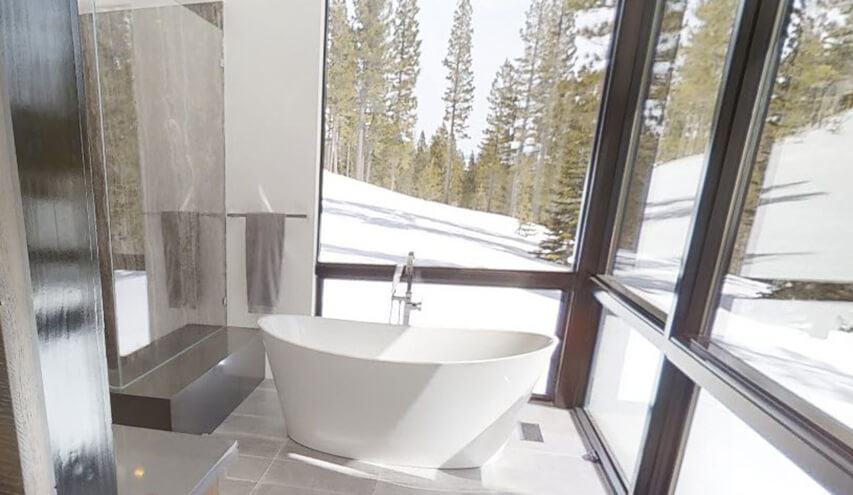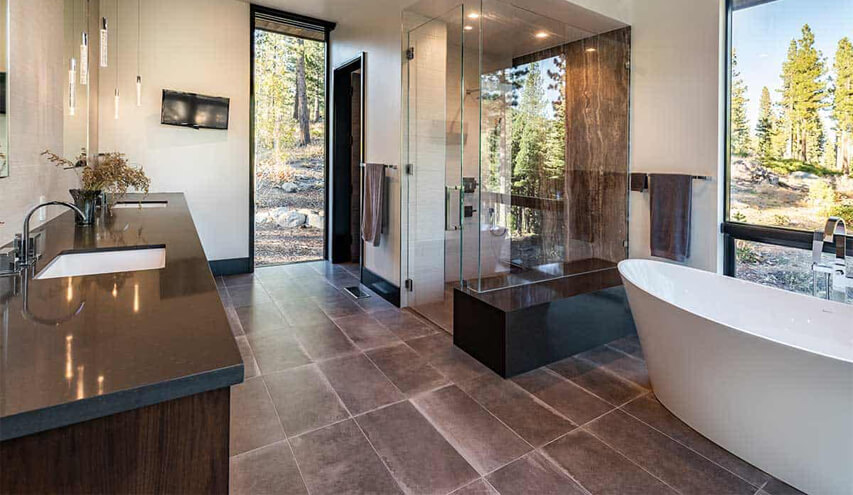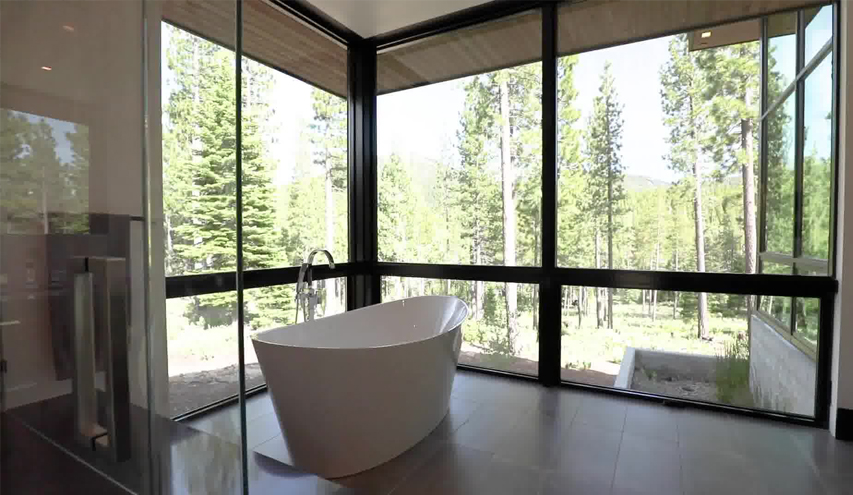 Evanescence
This home is created from the eye of a custom homebuilder who, for more than 25 years, took note of details big and small that most impressed him and his wife. Equal parts modern and comfortable, this 7,347 square-foot home is the end product of those observations, a sweeping home that's greater than the sum of its parts. Tucked into the hillside of a cul-de-sac, this six-bedroom 6.5 half-bath home faces the southern sun with open arms, expansive decks and windows that gaze up to Lookout Mountain. Such is the view you immediately confront from the front door and the great room with its sleek, metal fireplace stretching nearly the width of the room. On the flip side of this sunny scene is a kitchen with walnut work counter, custom lighting and a crystal quartz countertop that's nothing short of a masterpiece.
Beyond these rooms is a wrap-around deck with covered, heated dining room, a barbecue bay, water feature, fire pit and hot tub with big screen tv. Below is a forest, creek, wooden bridge, and trails that lead into nature as well as to Martis Camp's various attractions. The master bedroom features a fireplace, access to the hot tub deck, and an oversized bath with perched views of trees, mountains and sky. The downstairs media room has a fireplace, glass wine cellar, bar, patio, custom matching billiard table and shuffleboard, and a bunkroom.
The ground level features bedrooms with views of the forest and Lookout Mountain while the garage – with oversized doors, five floor grates, heated floors, and a separate gear room – is of a caliber that any high-end auto shop would be proud of. Listed as a 6-bedroom 6.5 half-bathroom home, this stylish home was engineered to accommodate the whims and wants of its next owners.
Source: https://www.youtube.com/watch?v=wlKcFyJFUDk#action=share